The Highcon Euclid IIIS digital cutting and creasing machine has been specifically engineered to suit the needs of printers working in B2/29 in. format.
In today's competitive market, service is the keyword to business growth and long term success. By introducing digital capabilities to the finishing process, the Highcon Euclid IIIS opens up a whole new world of responsiveness for a wide range of applications. For converters and print service providers with digital print equipment, the Euclid IIIS enables an end-to-end digital workflow, removing the bottleneck at the post-print stage. For those with conventional printing equipment, digital finishing is the ultimate way to grow their business by extending the services they offer with a differentiated product offering.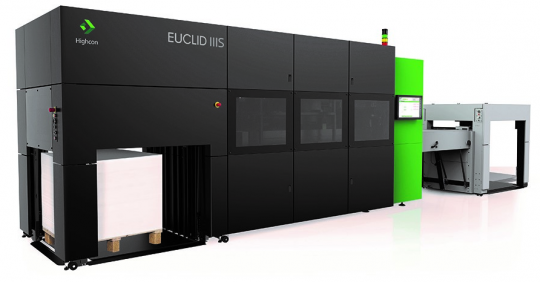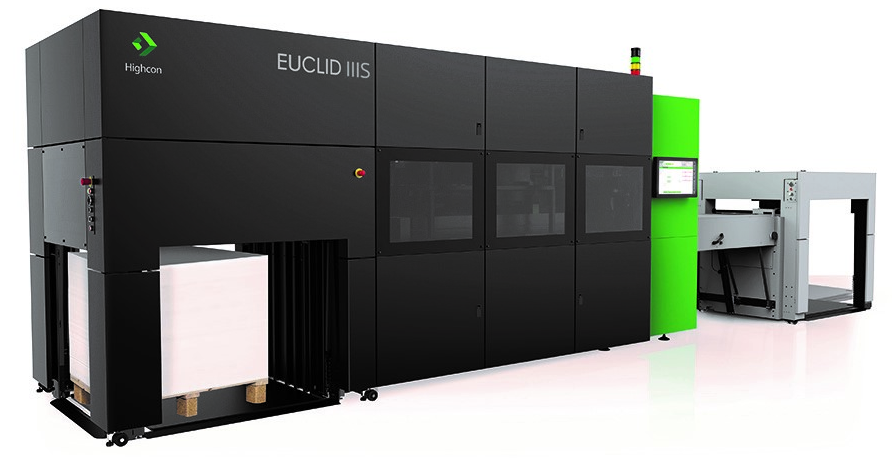 Benefits
Business growth through innovation
Wide range of new, high value applications offering differentiation and competitive edge
Improved responsiveness, short turnaround time and last minute corrections
Profitable solution for in-house finishing of short runs at affordable price.
Features
Wide substrate range: label stock, cartonboard and microflute
B2/29 in. sheet size. Simple onsite upgrade to full B1/42 in.
Up to 2,000 sheets/hour
Highcon Integrated Digital Stripping (optional)
Advanced Registration (optional)
Variable Data Cutting (optional)
Highcon Axis Web to Pack Package (optional)